Sign up & be the first to know...
when you can order our sustainably made STEM-themed baby toys!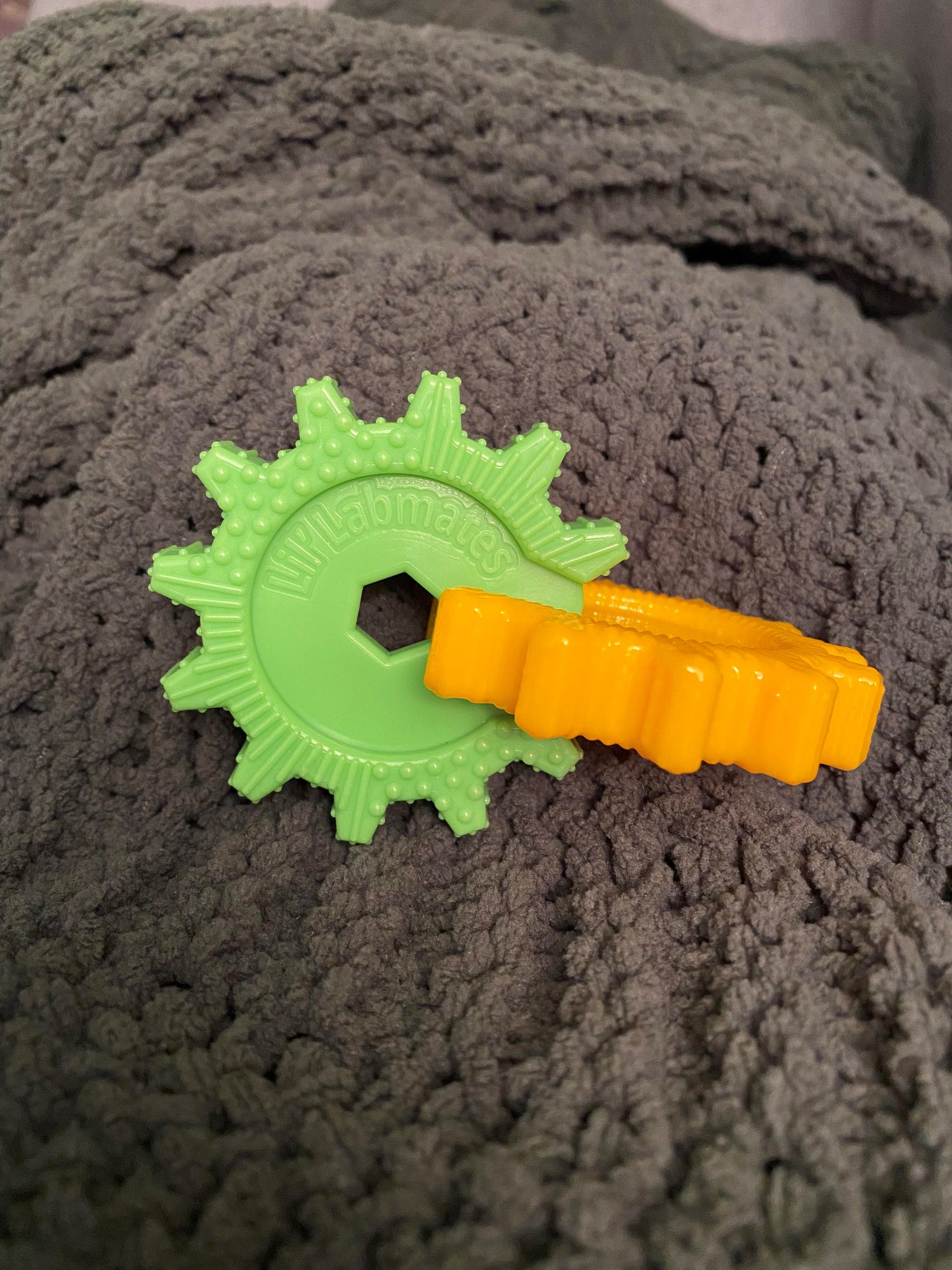 Interlocking Gears
is an engineering-themed, Montessori-style toy for babies as young as 2 months! This will be our first sustainably made product, manufactured in the US using plastic removed from the ocean.
What customers are saying about the Interlocking Gears prototypes
"I bought a few of these gears to give to my new parent friends and they've been a hit!! I love that the gears are great for all ages and development stages (even me as I fidget at my desk, lol). Can't wait to see what's next!"

"Love these little gears. Right now they are mostly a baby chew toy until she builds the strength to pull them apart. I can't wait for that aha moment."
Our toys are...
Designed at MIT

Our STEM-themed, developmentally enriching toys are designed by our cofounder Danielle, a neuroscience PhD student at MIT, who came up with the concept when she became a mom.

Sustanaibly Manufactured

Our toys will be manufactured in the USA using recycled ocean plastics that are FDA approved. Safe for the environment and safe for babies!

Coming in April 2022

Sign up below to be the first to get our sustainable STEM toys. We will email you once the sustainably manufactured Interlocking Gears Teethers are out for sale in April 2022.
Lil' Labmates
Looking for STEM-themed, developmentally enriching baby toys a little sooner? 
Each Lil' Labmates toy is designed so babies can practice developmental skills as they grow. They also come with a play & development guide that explains the different ways to play with the toy to practice multiple skills!
Shop Now