Lil' Scientist: A High Contrast Baby Book
Regular price
Sale price
$8.00 USD
Unit price
per
Sale
Coming soon
A newborn's eyes are not fully developed at birth. Their color perception is limited to white, black, and shades of grey. Focusing on stimuli like contrast images teaches the baby's eye muscles and brain to coordinate and function properly.
This board book shows 10 high contrast black and white science images including math symbols, optical illusions, experimental results, nature, and more to inspire curiosity.
Reasons to love this board book:
STEM imagery: Never too early to introduce babies to science! Turn every day activities such as changing diapers and tummy science into a learning opportunity.

Baby sized: This book was designed in mind so the smallest babies are able to look at the high contrast images. As they grow, they will also be able to practice holding the small book and turning the small pages.

Board book style: No need to carry (and lose) multiple high contrast cards. Easy to take anywhere you want.
Share
How does the book help babies grow?

This toy helps with baby's cognitive development including:
- brain growth
- visual development
- introduction to science
When is the best time for babies to use this book?

Newborns and babies up to 5 months old will benefit the most by using the high contrast baby book to develop their brains and vision.
How was this book made?

Designed by the Lil' Labmates team. Each image was chosen to introduce a new STEM concept and carefully edited to provide a high contrast between the white and black colors. Printed in China.
How do you get free shipping?

Free standard shipping on all orders! Shipping time will vary based on shipping choice in cart.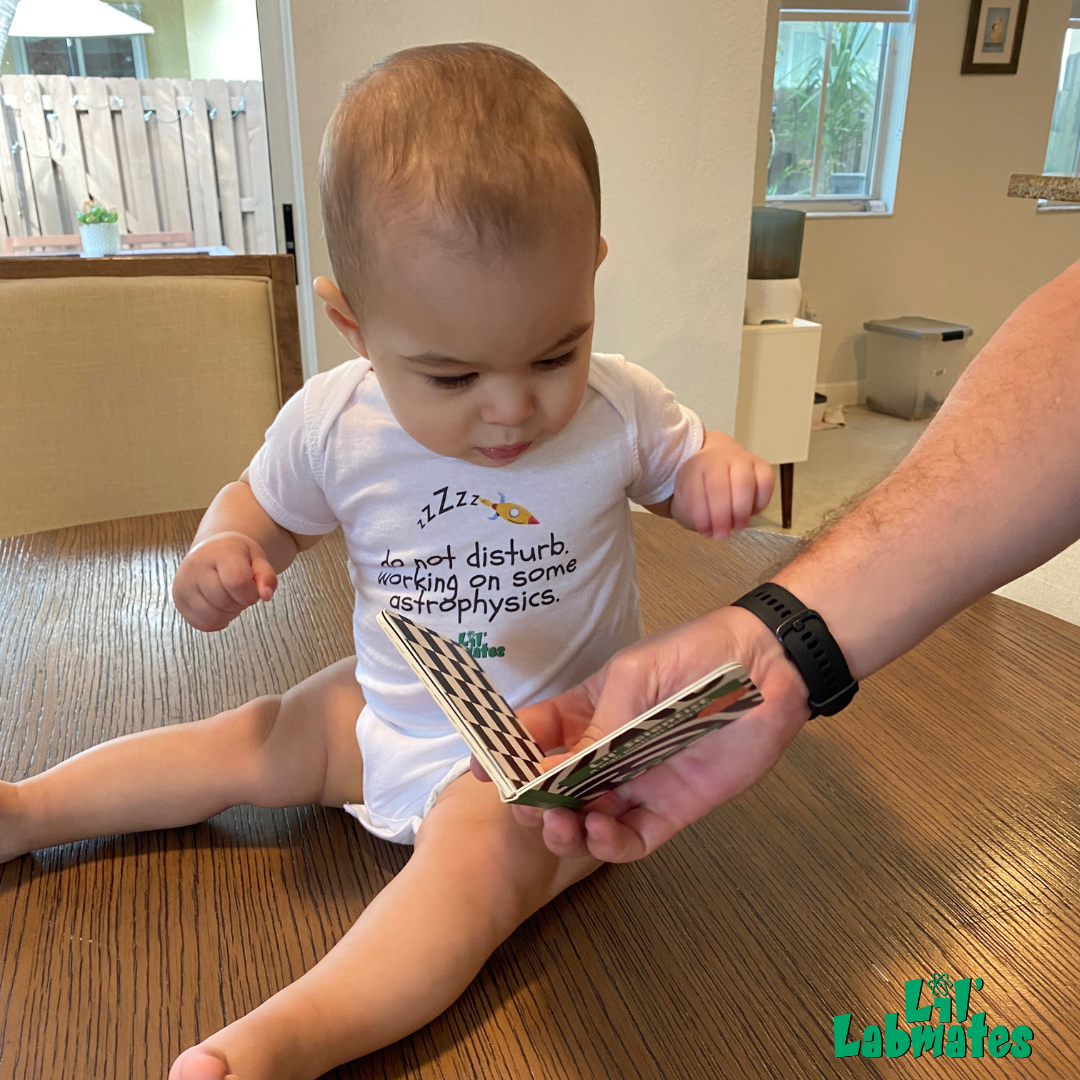 Find us on Amazon
Want to add this to an existing cart?
Want to add this to a baby registry?
Buy on Amazon