Interlocking Gears
Regular price
Sale price
$12.00 USD
Unit price
per
Sale
Coming soon
Get in gear with our twist on a Montessori favorite, interlocking disks! A classic science concept baked into a developmentally enriching toy; the gears are the perfect gift for a future engineer!
PS: we have free shipping
Share
How do the gears help babies grow?

This toy gives babies and toddlers opportunities to practice:
- hand to hand passing
- cross-body movements
- open hand grip
- motivated reaching
- wrist rotation
- asymmetrical hand movements
- sensing textures with fingers and mouth
- exploring the teeth of the gears

Still confused? Watch our video below
How do the gears engage babies as they grow?

This toy is meant to be used for babies AND toddlers. We've seen little ones loving it as teethers and older toddlers up to 3 years old loving the puzzle aspect of the toy (putting them apart and together and making them turn like gears).
How do parents feel confident during play time?

Take the guess work out of play time! The included play guide outlines ways to play with the toy and practice different developmental milestones so you can feel confident you are providing the most support for your baby's growth. The guide also has a toddler-friendly explanation of how gears work to inspire curiosity and learning as they grow older.
How are you helping reduce ocean pollution?

By purchasing this toy you are actually helping reduce ocean pollution.

This toy is made in NY, USA from 75% reclaimed HDPE plastic removed from the Pacific Ocean and 25% from virgin plastic. Both plastics are BPA free and FDA approved and have been tested for safety so it's good for your baby and for the environment.

To clean them, just throw them on the top rack of the dishwasher.
How do you get free shipping?

Free standard shipping on all orders! Shipping time will vary based on shipping choice in cart.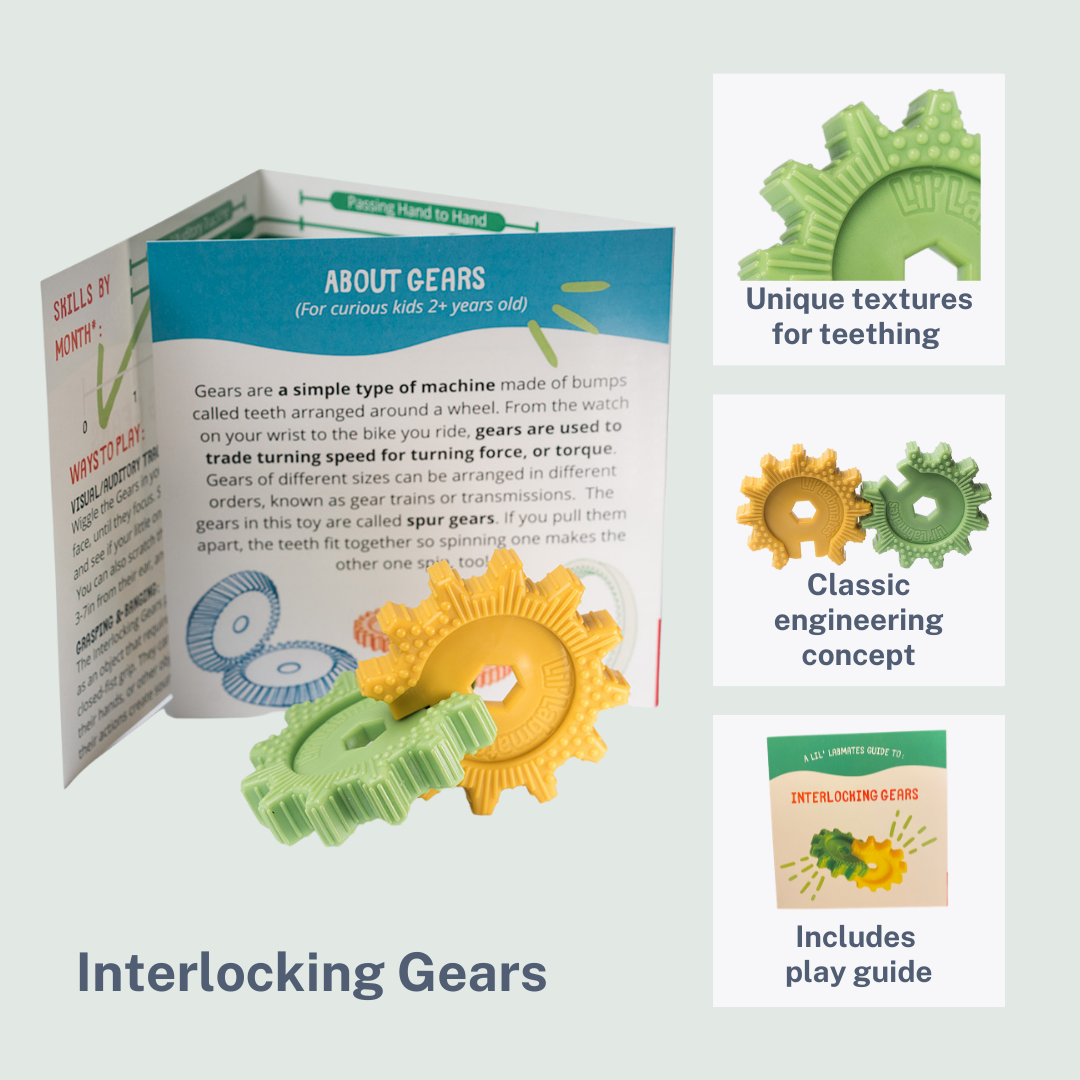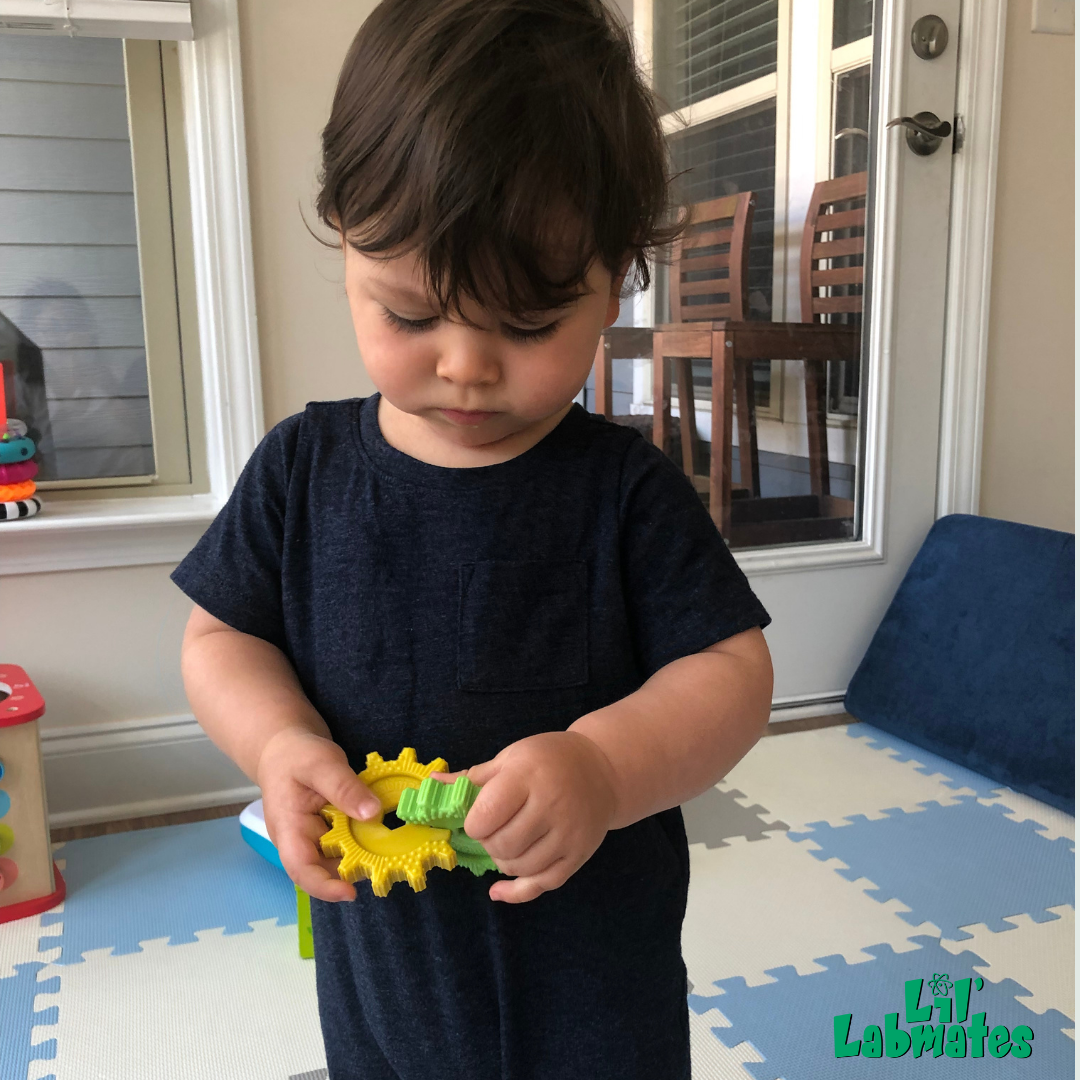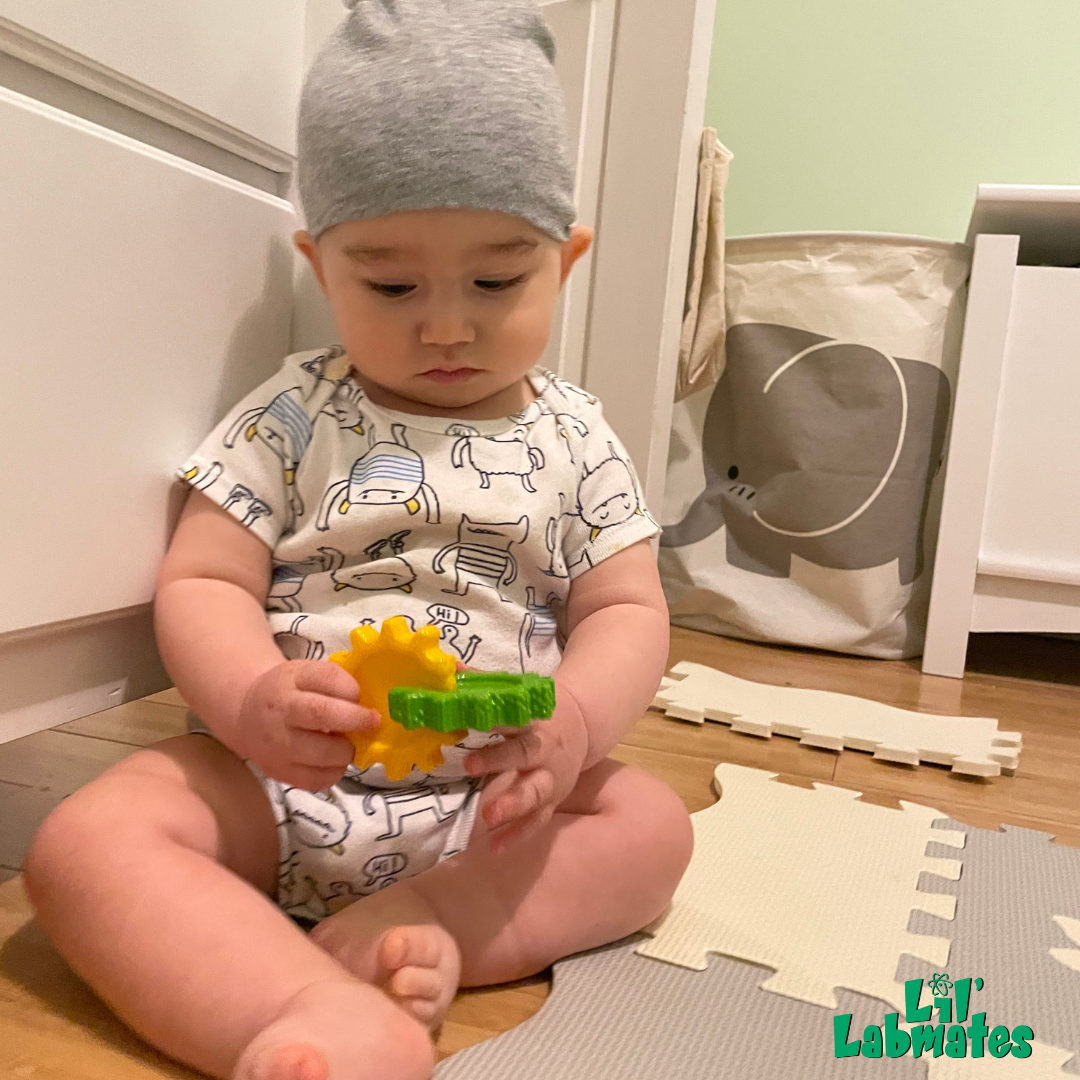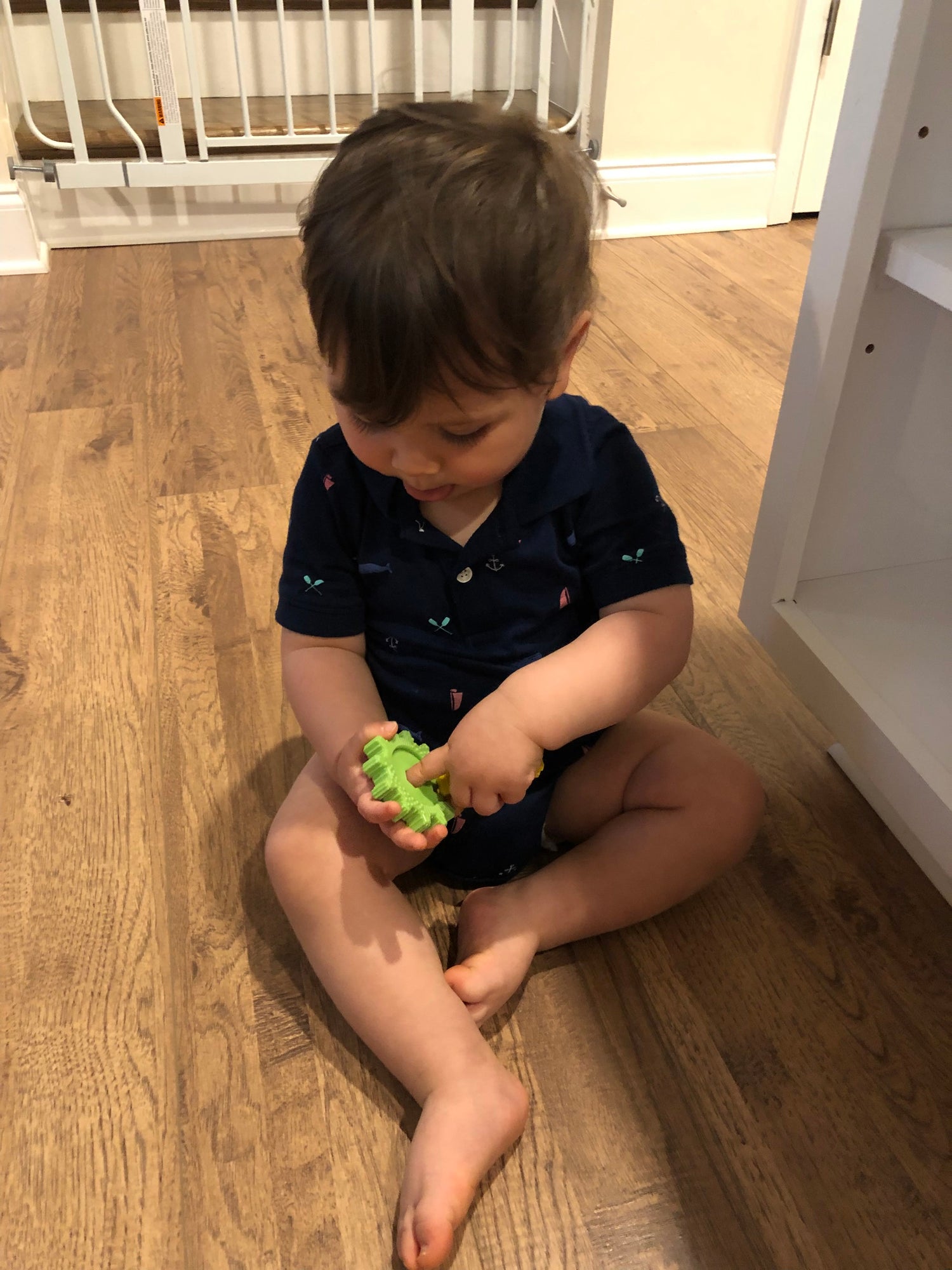 The toy for the future engineer
Lil' Labmates Interlocking Gears have a STEM theme that exposes babies and toddlers to science imagery early on. The gears are a classic engineering concept that is easy to explain to toddlers.
Babies between 2 and 36 months can enjoy the developmentally enriching benefits of the classic Montessori toy, the interlocking discs, as well as additional benefits such as teething and sensory development due to the STEM design twist.
A little snippet of how the gears support developmental milestones